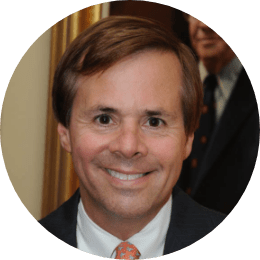 I believe a large part of our strategy is staying close to our clients to the degree that we can even 'finish their sentences,' and also developing deep relationships with our clients' families and next generation.
If you're considering joining us as a financial advisor, or you're simply curious about what makes Edwards a fantastic place to work, this video is your chance to find out. Explore the authentic and heartfelt experiences from our Wheaton, IL office, and get a taste of what makes working at Edwards so extraordinary.
Along the winding road of life's path, professional and personal milestones present financial challenges and opportunities. Our financial advisors have the tools, expertise and perspective to help you prepare.
Imagine working for a firm with a culture of entrepreneurship that empowers you to define your own professional destiny. Find out about our broker/dealer and RIA subsidiaries and learn how we can help you create a legacy.
We strive to provide personalized advice and superior results for all of our clients. Thank you for trusting us with your investments.
TRUST. INTEGRITY. MUTUAL RESPECT.
These are the principles that guide us as we deliver the informed investment advice you deserve, and the client-first service you expect.
Industry Leading Insights
By Pete Biebel, Senior Vice President, Senior Investment Strategist
read more
Take A Closer Look
Benjamin F. Edwards is a private, entrepreneurial firm that gives advisors unmatched freedom and independence to help clients reach their goals. Our unique model combines the benefits of an established firm with a collaborative family environment, creating a strong sense of ownership, personalized solutions and mutual success.